Welcome to Pedrevan Class!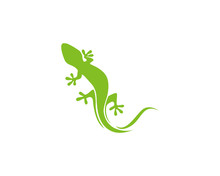 Our EYFS team are

Mrs Clare Hayes

and

Miss Catherine Humpage
In the Foundation Stage we follow the Early Years Foundation Stage Curriculum. We cater for both Nursery and Reception children, taking children from their 3rd birthday all the way through to the end of their Reception Year. It is a happy, vibrant room where children can access learning at all levels and develop independence and social skills in a supportive and happy environment.
Growing together in God's love...
Loving, Learning, Living!
We love outdoor learning!
'All Things Bright and Beautiful'
We have been designing and making houses using the same materials as the 3 Little Pigs! We tested the strength of the different materials and found the Lego brick house was the strongest as it couldn't be blown over! In our builder's yard, we discovered that if we mixed sand and water together it became like cement and could stick the foam bricks together! We have also been doing lots of writing related to the story, including; labels for the characters and houses and speech bubbles.
We enjoyed going exploring around the field to look for signs of Autumn! We found lots of things to add to our Autumn exploration table. We really liked the fluffy seed heads that we found on the Thistles and Dandelions as we could blow them into the air and try to catch them!